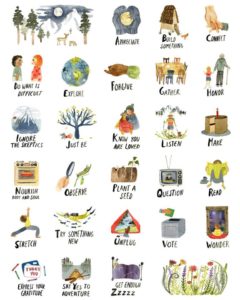 Do you like creative ideas as I do?
Sometimes little images (not always fotos) remind us of simplicity of life, of certain values and gestures which can be important in our moving on, every day.
So I found Lori Roberts' art on Little Truths Studio, isn't it enchanting?
I share her ABCs of Life with you.
Have a look at her blog too: https://littletruthsstudio.com and feel inspired to contact her!